Our story
AN Restaurant is a family-owned and family-operated restaurant established in January 1987 by the Phan family.
Known locally as Pho An™, we specialise in the traditional Saigon style Vietnamese rice noodle dish, called Pho, we use quality ingredients, slow-cooked bone broth and custom sauces, all topped with fresh beef or chicken, to create delicious meals that are enjoyed by generations of families, friends and colleagues daily.
We specialise in making Pho.
We do it fast. We serve it fresh.
Taste the
authentic
Vietnamese
flavours
Savour the family recipe, enjoy the culture, discover the history and warm your hearts with Pho soup that's freshly made every single day and a quality that hasn't changed for decades.
Authentic
dining with a
modern casual
experience
As a place where you can take your whole family for dinner, your co-workers for lunch or enjoy your time alone sipping delicious steaming Pho in the morning – AN Restaurant is the place you'll always feel welcome.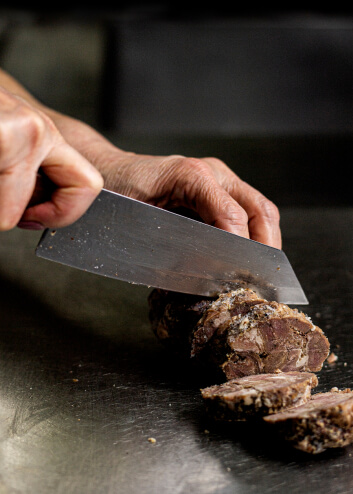 Taste Pho in its purest
and most traditional form
Made from hand-picked herbs and quality chicken or beef that has been slow cooked for hours, our Pho will surely satisfy your authentic Vietnamese dining experience!
"I have no hesitation in saying that while this place is simple and unsophisticated, it is indeed a truly amazing dining experience! New to pho I had tried a couple of times to make my own with limited success. This is the benchmark place and the signature taste has people flocking back again and again."
Phong Tran
"This restaurant is an absolute Sydney institute and a must-have for pho. It's been my go-to pho place. The pho here is extremely beefy and flavourful. The beef is tender, and the tendon and tripe are super clean, no organ smell at all. Order the beef pho (number 9) large and you won't be disappointed. Don't forget to ask for their garlic chili oil too."
Wilsen Tjhung